This week I got some demo ACI equipment for a bigger PoC. Before shipping everything out to the customer I wanted to test everything so that it will work fine. While trying to boot up the APIC's we found out that they didn't want to boot. So ok, maybe we got them without the image, so who cares, just reinstall them with the ISO (I've done that quite a few times). But while the install we hit the following screen on all 3 of the APIC's: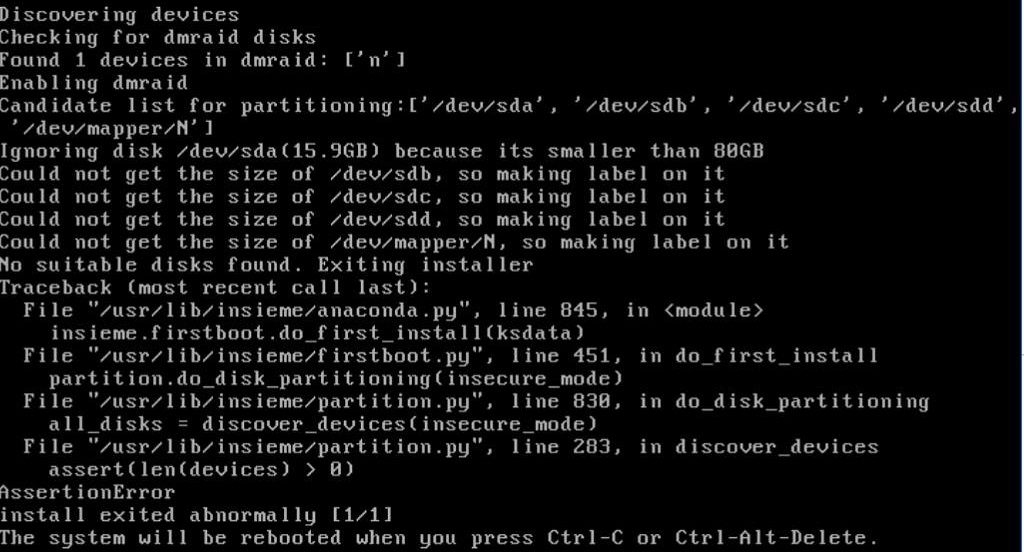 Ok, that looked weird, but so far I never had to change anything with the Disks or RAID on an APIC. After consulting the usual suspects (e.g. Robert Burns) I got the hint that the Raid config could be missing. And as i soon found out, it did:


The next question was, how should the configuration look like? For that it's good to have another APIC Controller around to get it from:

So basically there are two RAID's to build:
RAID 1 (Virtual Drive Number 0) with both HDD's in it.
RAID 0 (Virtual Drive Number 1) with the SSD in it.
At the end it should look like this in the new GUI:

The final question is: Who did that happen? My guess is that the APIC OS was wiped, which is proofed since after restoring the raid, the server booted to the fabric initialization. And after that there was an Update to the CIMC (which is on a 3.x Version that is currently unsupported btw.). But update did wipe the config from the CIMC. That left it without RAID Setting and the Controller couldn't boot anymore.